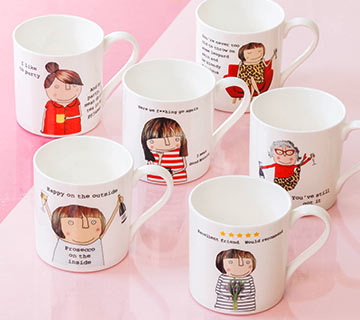 Mugs, Coasters & Homeware
A selection of mugs, coasters and homeware, mainly handmade in Staffordshire and Stoke-on-Trent supporting our local heritage and keeping the pottery industry alive.
Moorland Pottery, Dunoon, Jo Watson & Megan Rose Mugs are some of popular brands.
A range of coasters and homeware items which make wonderful gifts, keepsakes and also make your house look pretty!