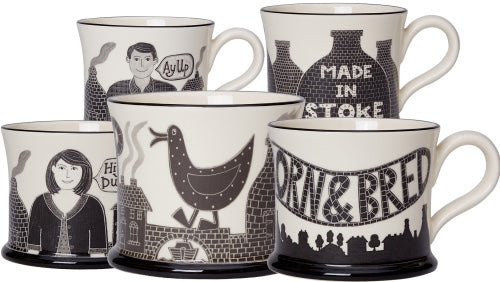 This fab brand has been with us for many years Moorland Pottery is a fantastic local company that we love to support based in Burslem, The Potteries, Stoke-on-Trent.
Keeping the ceramic industry alive with its amazing range of STOKIE WARE which is all designed in Stoke and handmade in the UK and is always well received at Jolu with locals and visitors alike!
With potteries sayings and mannerisms its stokie ware range captures a range of mugs, coasters, plates, teatowels and more.....