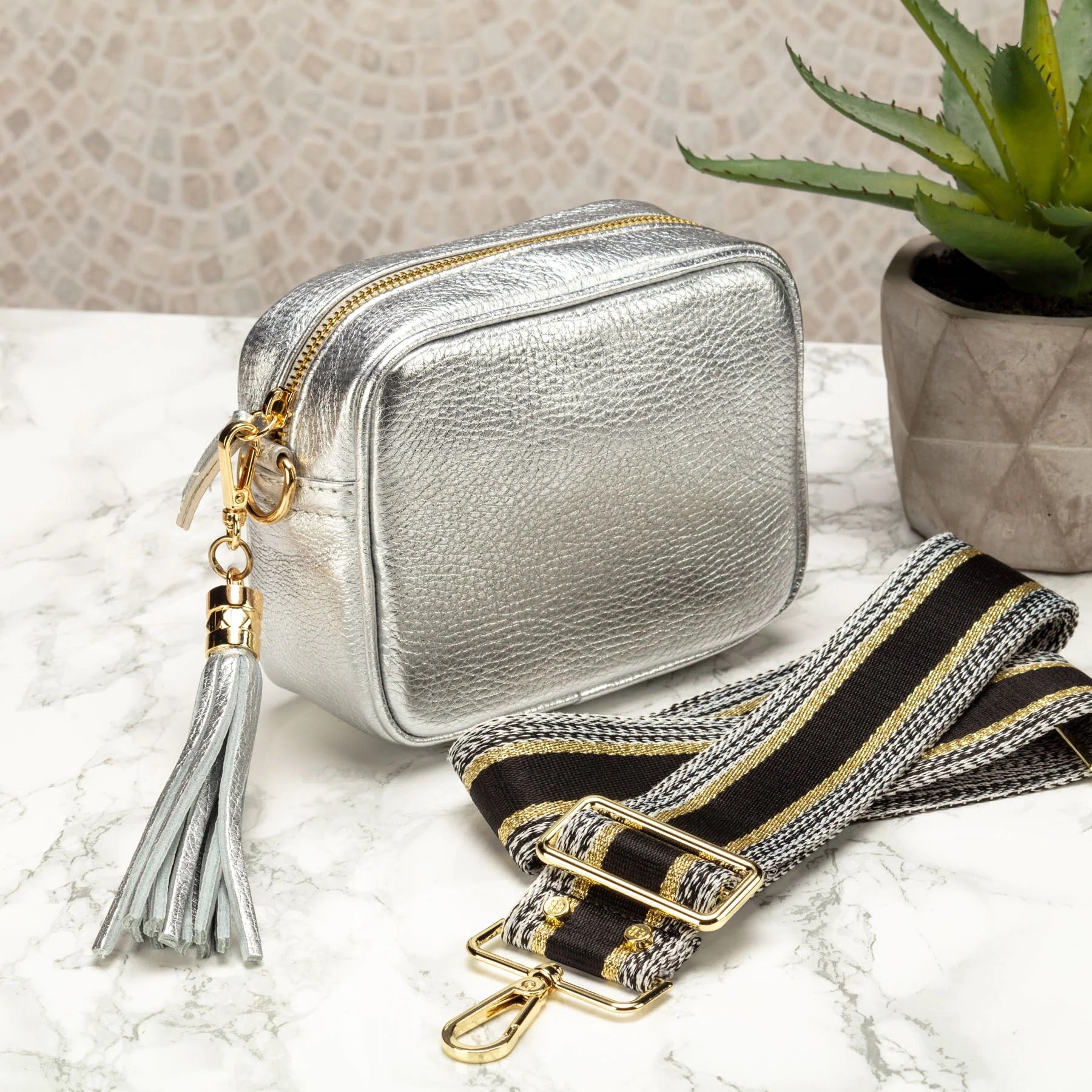 Attachable BAG STRAPS to change the look of your own bag and give it a new look and create your own style.
We stock the designer range by ELIE BEAUMONT their premium leather bags take you easily from day to night. We have an amazing range of straps to compliment their bags with luxe GOLD fittings and EB logo studs on each strap to style your designer look and lead the pack! 
We also stock a NEW range of SILVER fitting bag straps at amazing prices and lots of fabulous colour ways to compliment our lower price range of Italian Camera Bags by Vera Pelle & Borse in Pelle
We also do a range of straps by POM which compliment their Vegan bags.
Can also be worn with any handbags with loops to change the look.
Straps are adjustable and come in a range of styles and prices dependant on company we aim to offer something for everyone with the power of choice whether its for a gift or a treat.
Elie Beaumonts Straps From £20
POM Bag Straps from £12-£15
Silver Fittings Bag Straps From £10