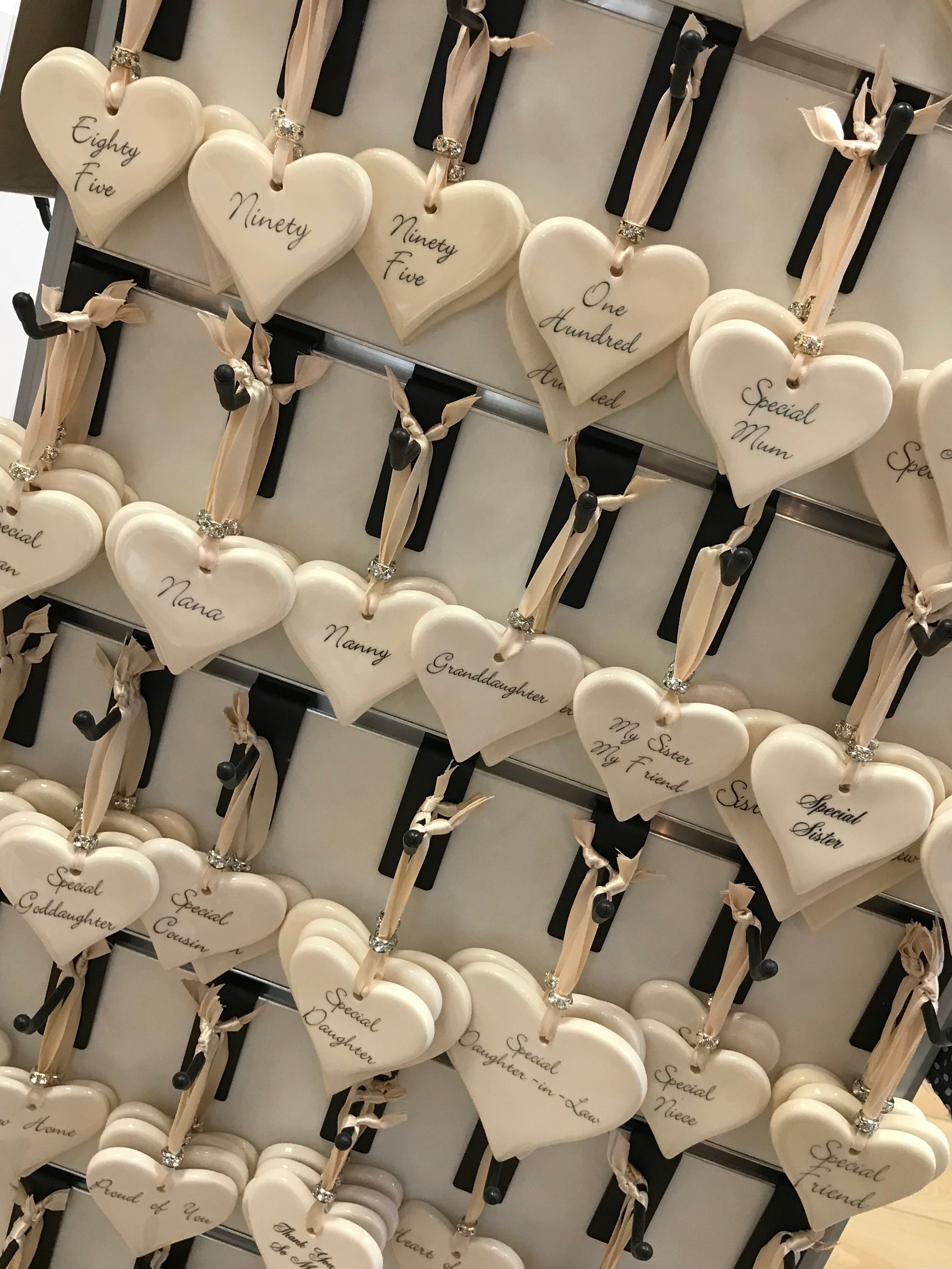 Sentiment Hanging Decorations
Our lovely collection of sentiment heart decorations and quirky sayings make the perfect token gift and cover so many occasions!
Dimbleby Ceramics - our most popular range, we have stocked this wonderful little company for years they make beautiful sentiment ceramic hearts and stars from their garden workshop in Stoke-on-Trent which cover so many different occasion and come boxed to make a lovely token keepsake gift. As well as a small range of coasters and face masks too!
We also do other fab ranges to including Splosh, Transmania & Lisa Angel.